for Sale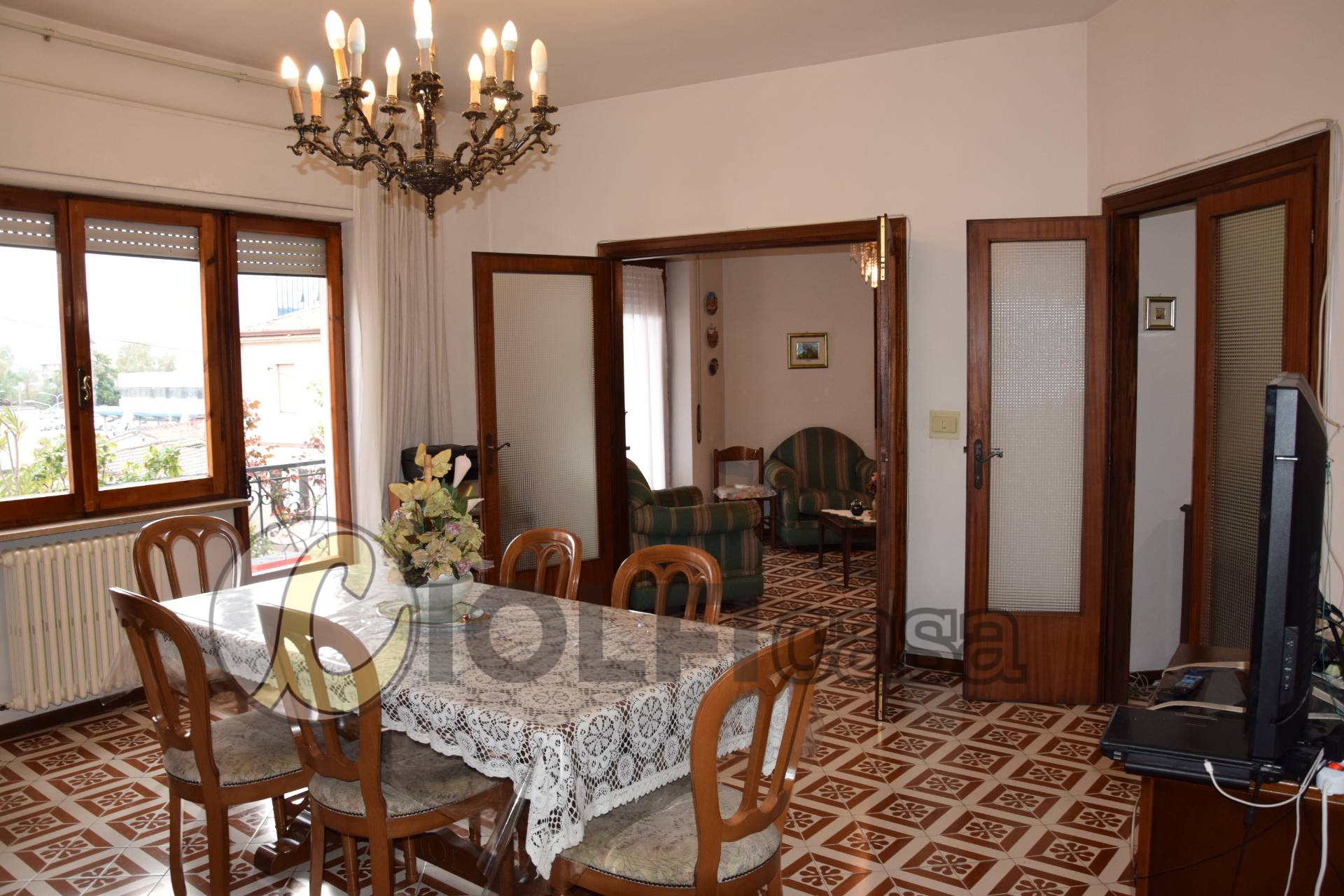 Frosinone - Periferia
Large apartment for Sale in Frosinone, Mascagni area consisting of three bedrooms, two bathrooms, living room, living room, kitchen, entrance hall, balcony and parking space in the courtyard.
The House is in good state of conservation in line with the time, space and generous amenities, everything makes a good quality of life for a family too numerous.
The next day, bright and well connected both from the entrance from the hallway, is spread over three environments such as the spacious room, the living room and the kitchen. The two bathrooms are located in functional position both for the sleeping area for both daytime needs. The bedrooms are located along the corridor are well separated from the rest of the House. The courtyard for parking of machines is equipped with automated vertical bar, convenient especially if it rains. The rooms are equipped with heating and air conditioning.
The apartment is located in a reinforced concrete building with stucco finish in cortina and the bright areas during all hours, is facing the main road connecting the railway station and the motorway.
120 square meters
3
2
€ 150.000
Property details
---> Codice <--- 33
---> Motivazione <--- Sale
---> Tipologia <---
Region Lazio
---> Provincia <--- Frosinone
---> Comune <--- Frosinone
---> frazione <--- Periferia
---> Prezzo_Richiesto <--- € 150.000
---> Totale_mq <--- 120 square meters
---> camere <--- 3
---> bagni <--- 2
---> Locali <--- 6
Yes